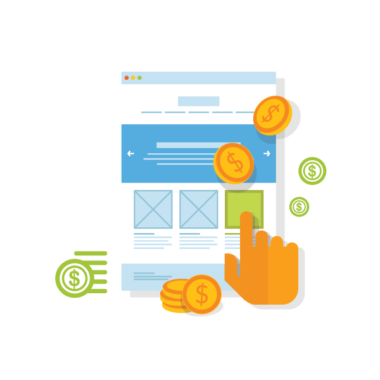 Media Buying
You need more than clicks and impressions. You need media that makes a real-life impact on your business.
Our campaign strategies are designed to meet the needs of our clients and their market condition. We provide up-to-date, Pay Per Click services that include: Paid Search Ads, Video Advertising, Display Ads, PPC Remarketing and Social Advertising.
We deliver results that help our clients achieve their business objectives. We manage our clients' accounts on a daily basis and monitor bid prices and budgets to ensure that we are maximizing ROI.
Our outstanding results are due to our complex and tailored approach which includes a detailed overview of our client's business and aspirations for Pay Per Click advertising, as well as a review of options featuring a prioritized list of recommended activities.
Paid Search Advertising
Earn a positive ROI through our search advertising with the ability to target buyers at all stages of the purchase cycle. Target locally and retarget to spend money wisely and use this cost effective channel of online advertising.
Connected TV
Turn your valuable 'potential customers' into 'loyal customers'. Our team of professionals will help you re-engage users who have expressed an interest by developing a strategy that will meet all your needs.
Paid Social Advertising
Your customers are using social media for hours each day to interact with friends, family, and businesses. Social platforms have more user and buyer data on your ideal customer than you would believe and failing to use their super granular targeting options to reach them is leaving a lot of money on the table for your company.  
Display & Native Advertising
Programmatic display gives you the ability to serve the right ads to the right people at the right time, and more importantly, the right stage of their buying journey. We leverage the right targeting, delivery technology and placements to be able to craft campaigns for all objectives.
Video Advertising
Video advertising is a great way to create an emotional connection to your brand but can involve a big investment. Video content needs to tell the story of the brand and then needs to be put in front of the right people at the right time at the right price. 
FunnelGrowth's marketing powers the most ambitious agents, agencies, and brokerages across the U.S. Are you ready to step up?
Tell us about your project
Let us help you get your business online and grow it with passion
"We've looked at a lot of SEO solutions but these guys were always the clear favorite. They have the right strategy and they've been awesome to work with." Irene Warner
CEO & Founder
"We have a constant flow of new leads thanks to this amazing SEO company. They gave us all the tools to convert leads into customers." Jeffery Polk
CEO & Founder
"This incredible team managed to not only get us top positions on Google for all of our top keywords, but they kept us there, as well! I would highly recommend this company to anyone." Gabriel Townsend
Quality Realty Service